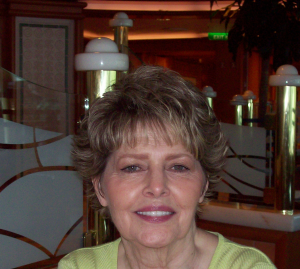 Herman and Sonnie come from a heritage that is rich in ministry and music. Both grew up in musically talented families. From early years, they have dedicated their lives to the music of the church and their God. Sonnie has contributed to her church by singing, playing the piano and directing the choir. She often played and sang for revivals, evangalistic meetings and camp-meetings.
In the 1980's Sonnie began to write about her life's experiences and her love and gratitude for God. Her first song, You Promised Me, was an instant success. In l999 she published her first songbook in a collection entitled Sonnie's Songs, Volume One. In 2005 Volume Two was released. Using her computer and her music software program for scoring and arranging via midi, Sonnie scores her new songs for publication and creates the musical arrangements for performance.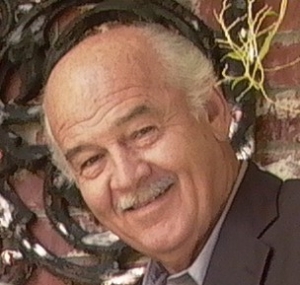 Herman started his musical journey as a young
kid in the church choir. When Herman was 17 years old, his interest in music and ministry took an exciting turn when a young evangelist, Ken Cox, gave him an opportunity to assist in an evangelistic crusade. While attending college at Keene, TX, Herman met a fellow-Texan, Marvin Ponder and a lasting friendship was created. In 1974, Marvin and Herman joined with Gene and Marie Jennings to form the gospel group.... Ponder, Harp, and Jennings. Herman was part of PHJ for over forty years.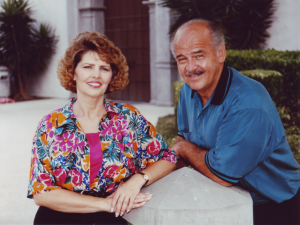 In 1989, Herman and Sonnie began their music ministry and formed Daybreak Ministries, Inc. Even with full-time jobs, they scheduled over 80 concerts annually. It was in 1994 that, after seeking God's will through prayer and the counsel of others, they made their decision to enter a full-time music ministry. They have presented over 250 concerts annually for many years. They have traveled tirelessly in their pursuit of Christian ministry. These Chapel Recording artists have contributed their music and time to 3ABN. The Voice Of Prophecy, Amazing Facts Crusades, The Hope Channel and the Family Reunion Concert Series.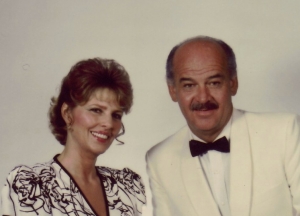 2010 marked an exciting turn for their ministry. Throughout their years of travel, they have met kids that have promise musically but do not have the financial ability to pursue their musical desires. These needy kids come from families who can't afford to purchase instruments or pay for lessons. From their desire to make a difference, Herman and Sonnie formed an organization to assist these kids. For the Love of Music is a part of , Daybreak Ministries, Inc. which is a non-profit organization. For the Love of Music finds the need and provides the answer! Herman and Sonnie have invited people everywhere to become "Friends of Note"...people who love kids and desire to help them reach their dreams. Working with music studios, orphanages, missions, churches and schools...For the Love of Music will assist in creating musical opportunities for worthy kids.
It is Herman and Sonnie's prayer that people everywhere will join the team and make sure that the healing power of music will find its place in the hearts of a great number of worthy and needy children. Visit For the Love of Music to see how you can make a difference!